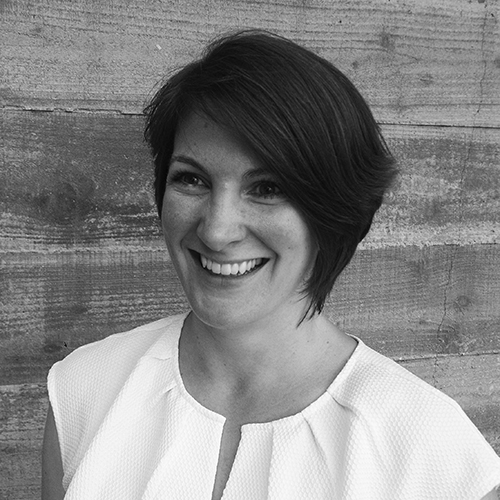 Ashley Z. Hand, AIA, LEED AP BD+C is co-founder of the smart city advisory company CityFi, working across sectors to bring a human-centered approach to smart cities. Ashley recently served Mayor Eric Garcetti as the Transportation Technology Strategist for the City of Los Angeles Department of Transportation. As a fellow, she developed Urban Mobility in a Digital Age: A Transportation Technology Strategy for Los Angeles which includes public policy, an action plan and pilot program recommendations for transportation happiness, shared mobility, automated vehicles and other technologies.
Prior to her role with the City of Los Angeles, Ashley served as the first Chief Innovation Officer for the City of Kansas City, Missouri – the first female CIO in the nation – where she created the nation's most comprehensive smart city to date through a public-private partnership that utilizes large companies and nimble start-ups to fulfill the city's goals, and initiated the development of a policy and operational framework to integrate technology into transportation, water and energy management for the city among other civic innovation projects.
Ashley is a registered architect and green building professional and previously worked with AECOM on sustainability, planning and design projects across North America. She lives in Los Angeles with her husband and two energetic little girls.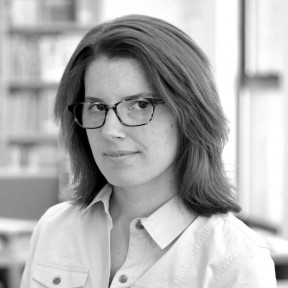 Gena Wirth is the Design Principal at SCAPE. Trained in landscape architecture, urban planning, and horticulture, Gena draws from her interdisciplinary training to create ecologically rich and culturally relevant landscapes from the infrastructural scale to the site level.
Gena was on the original Oyster-tecture team and was the Project Manager for SCAPE's involvement in SIRR, studying large-scale harbor-wide strategies for coastal protection measures that will be utilized in preparation for the next Superstorm. Gena also managed SCAPE's winning Rebuild By Design proposal, Living Breakwaters, a climate change resiliency strategy for the South Shore of Staten Island. Developed in tandem with an interdisciplinary team of architects, engineers, marine biologists, and educators, the project was selected for 60M of implementation funding by the Department of Housing and Urban Development in the spring of 2014.
Gena holds a Master of Landscape Architecture and Master of Urban Planning with Distinction from the Harvard University Graduate School of Design and a Bachelor of Science in Horticulture from the University of Delaware.

Design thinking and creative process are potent strategic ingredients in any worthwhile endeavor.
With a first-hand understanding of the power of design, Karin Hibma works to see the world through the eyes of customers, using cognitive identity insights and design thinking to find the strategic "big idea" inherent in every project.
Co-founder and principal of : : CRONAN : :, a strategic identity design consultancy working with change-makers looking for innovative answers, from startups to Amazon, Apple, Estée Lauder / Origins, Levi Strauss & Co., SFMOMA, TiVo, the US State Department and the White House; and partnering with creative colleagues to solve wicked-hard problems. Hibma is the strategic identity muse behind company and product names including "TiVo" and "Kindle".
An early entrepreneur, Hibma founded creative research company Design Resource. She founded Cronan Artefact for husband and designer Michael Patrick Cronan – their award-winning Walking Man apparel line was sold in one of the earliest online catalogues. Walking Man is worn and beloved by awesome people.
Hibma consults with Dr. Paul Polak's international organizations and advising multi-nationals concentrating on ending rural poverty. She is on the board of advisors for the cross-disciplinary MFA program Design for Social Innovation at the School of Visual Arts in NYC. Advisor to the Creative Summit and host of the upcoming CS29 in San Marcos, Texas. Board member of Musical Traditions, Inc / The Paul Dresher Ensemble, Hibma is an AIGA Fellow, and AIGA National board member.
Featured in Fast Company's first list of "100 Most Creative People in Business" and a member of their "Most Creative People 1000", Hibma was Creativity Advisor for the recent FC/LA Counter Conference. She is a Graphis Master of Design.
She listens deeply for the Elegant Questions that Design Answers.
Charles Stone
Dr. Chris Luebkeman
Charlie Lazor
Sean Adams
Blaise Bertrand
Ellen Dunham Jones
Benjamin Ball
Curt Fentress